Kenney Game Assets All-in-1
A new Kenney Game Assets All-in-1 update has been released, download the update by clicking the link below or by launching the itch.io app. It is not recommended to overwrite previous versions, instead remove all older files first.
Big news as Kenney Character Assets is now included. The bundle consists of 4 character models, 75 skins, 40 accessoires and 17 animations. Also included are the Blender source files for these models! You will find this bundle under its new name; "Animated Characters Bundle".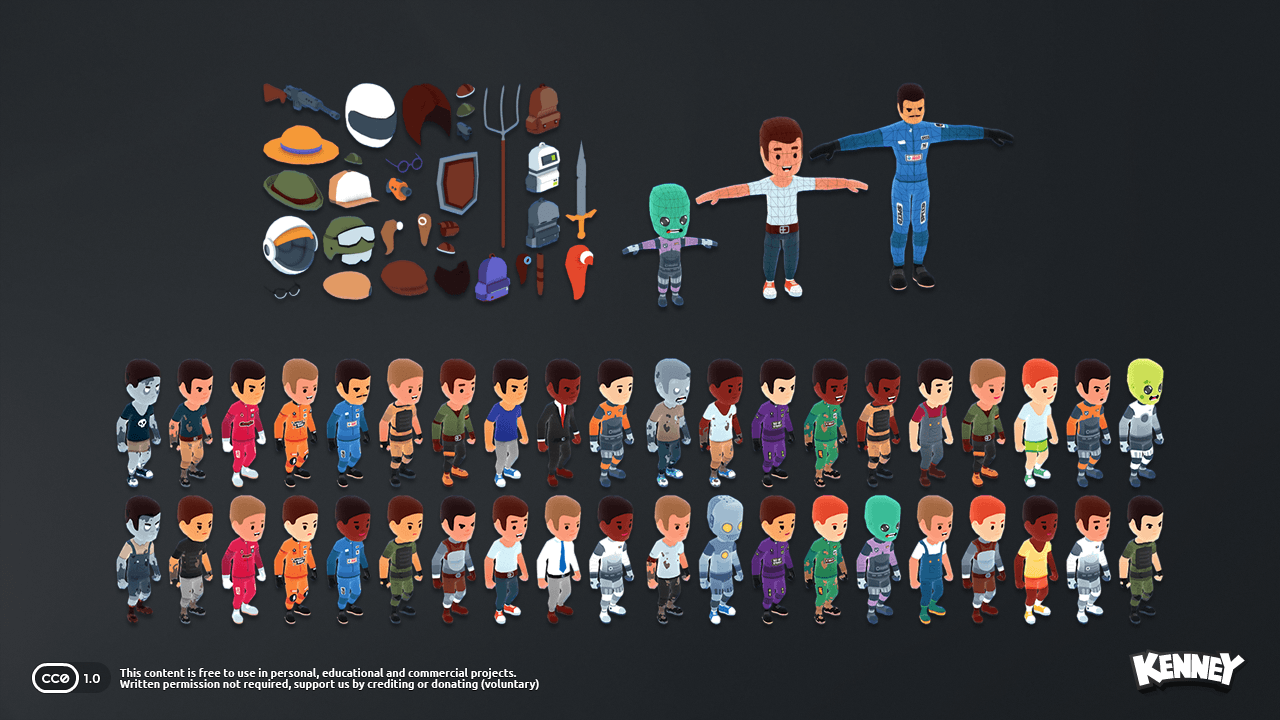 Changelog
Added Kenney Character Assets (now called Animated Characters Bundle)
Added Mini Skate
Added Tiny Battle
Added Pico-8 City
Updated Mini Dungeon (now includes animations)
Updated fonts (now includes web compatible fonts)
Get Kenney Game Assets All-in-1