Asset Forge
The future of Asset Forge
---
Last year Asset Forge received 6 free content updates added numerous features, fixing bugs and adding almost 400 new blocks. The next update is planned to release soon and will add some commonly requested features like recently used blocks, favorites and vertex snapping. Expect that update to hit next month.
Asset Forge for macOS
I've been pretty vocal about my thoughts on Apple and over the last couple of years it hasn't become easier to support the company or platform. My (2011) iMac is starting to become inadequate for testing and officially isn't supported by Apple anymore. Recent changes to the company might mean more 'security' features (forcing developers to get an Apple developer certificate) and a different CPU architecture to develop for.
I can't continue supporting this and will drop macOS support for the next major version of Asset Forge (known as 3.0), updates to the 2.X versions will still be available for macOS as that's fair to people that purchased Asset Forge for their device.

Asset Forge for Linux
Over the last couple of months I've become more knowledgeable on the Linux platform and updates will continue to release for Linux platforms, including the next major update known as 3.0. Please do continue submitting any issues you encounter as this will help improve the software for everyone.
Asset Forge 2.X
Updates will continue to release for Asset Forge 2.X however they'll be limited to fixing issues and adding new content like blocks or sample models after 2.1.2 releases. Since I've started development on Asset Forge 3.0 the focus will be moved to that version of the software.
Asset Forge 3.0
Asset Forge 3.0 is a complete rework of the software running on the latest version of the engine, improving on every aspect. I've personally learned a lot about coding, UX and by gathering feedback I am confident I can take the software to the next level. I've got no idea yet whether the version will be released as a free update, or become a separate premium upgrade - as soon as that's known I'll do an announcement regarding this. There's no release date yet, I'll be posting previews on Twitter when available.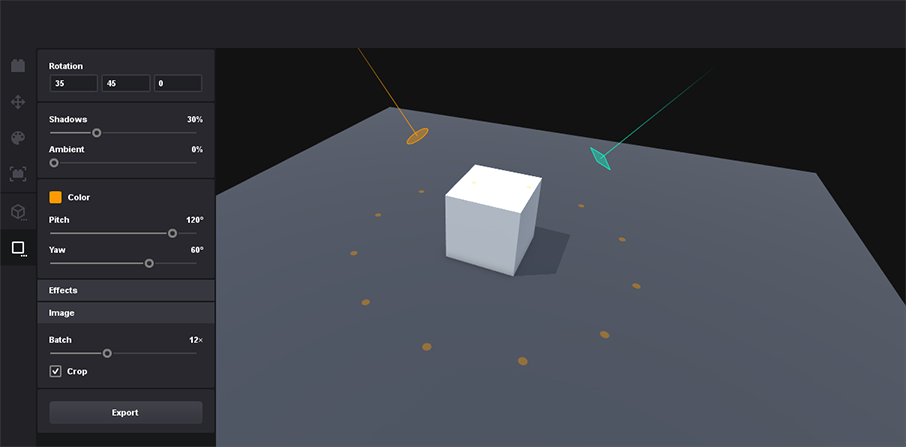 Early preview of 3.0 showcasing improved 2D exporting tool