Asset Forge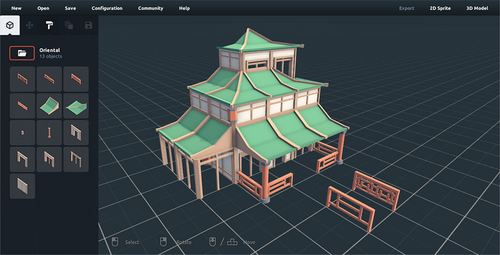 It's been a while since we published news on Asset Forge, rest assured however; a new version is in full development!
We've invited community members (and experienced programmers) BeefEX and Haddicus to join development, they've been given the source of the original Asset Forge build and will work on the new version from scratch. The new version includes basic features that were missing from the first few releases including copy/paste, undo/redo and confirmation dialog. It'll also improve performance and re-introduce features like larger 2D exports.
There's no estimate when the new version will hit but to close the gap we'll soon (within a couple of weeks) release a intermediate version of Asset Forge that will only introduce new blocks to build with. Adding features to the current version is unwise because of the impending 'from scratch' version. In the meantime, check out a preview of some of the new oriental themed blocks.
Hope you're as excited about the update as we are!
Regards,
Kenney & the Pixeland community